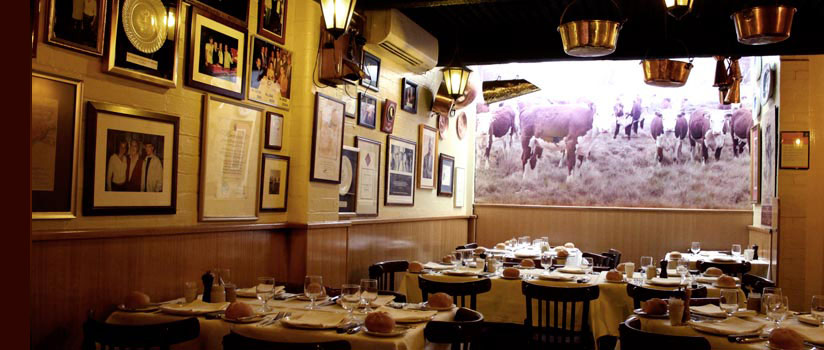 Welcome to Vlado's, Australia's world famous and most decorated steakhouse situated within walking distance of the CBD. Nothing much has changed since the first day that my father Vlado, opened the doors in 1964; and when you walk through those same doors, the walls speak to you. Take a look around. You'll remember what I said and know what I mean.
The restaurant operates according to the uncompromising principles, philosophy and techniques that Vlado instilled. Here, our underlining aim will always be to serve the highest quality beef that Australia produces, cooked under the most conducive conditions and in accordance with the instructions of each client as to their particular individual preference.
Vlado's spirit remains alive and active in this little place. The restaurant continues to operate as a family business and the expert staff that serves you is experienced and loyal to its legacy and traditions.
For generations we have been privileged to serve our steaks to the people of Melbourne, their children, their childrens' children as well as visitors from all parts of the world. We look forward to continuing to do so in the future.
Here, you definitely come first.
Michael Gregurek