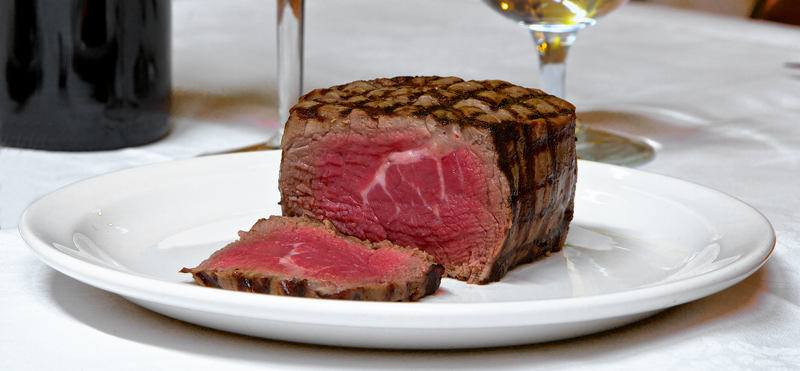 Due to popular demand the express lunch menu option will be available from Monday – Friday (incl.). Please note that this option is available on strictly the following terms: The express lunch menu option must be requested at the time when the booking for lunch is first made.
Express Lunch
220gr fillet or 300gr porterhouse
Salad
Entree: Vlado's homemade sausage or dessert: strawberry pancake with cream and/or ice cream
Coffee or tea
Glass of house wine
$80
Please also enquire about our corporate lunch menus; private dining rooms available free of charge. By arrangement only.
Otherwise, enjoy the Classic Set Menu which is available for all lunch and dinner reservations.
Classic Set Menu – $110.00 Per Person GST inclusive
APPETISER
Vlado's house-made beef and pork sausage
ENTRÉE
Vlado's mixed meat selection
MAIN COURSE
Select from prime ox eye fillet, porterhouse or rump cooked to your liking
Exquisite award-winning purebred Australian Wagyu (330gm) at an additional cost depending on marble score (between $50 and $80). We source the finest quality Australian Wagyu, so please enquire about availability on the day of your booking
All meals are served with a garden salad & homemade coleslaw with a simple vinaigrette dressing
Grilled capsicum (when available) $10 per serve
DESSERT
Homemade fresh strawberry crêpes or strawberries and ice cream served with tea or coffee
WINE MENU: Preview our extensive wine list Vlados_Oct2021
ALSO AVAILABLE FOR PURCHASE
Vlado's Knives available to purchase – please enquire
Vlado's homemade mustard (500g) $20